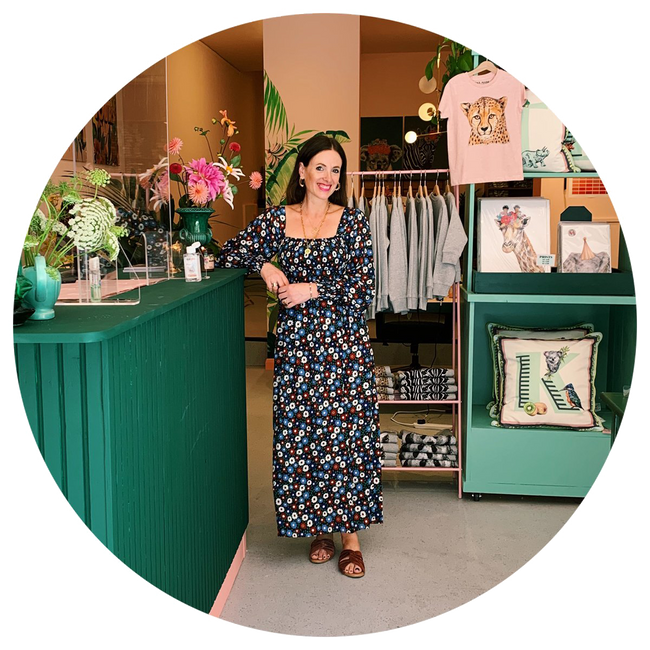 Hi, I'm Carol and Max Made Me Do IT!
Having had a successful career as a textile designer, Max Made Me was founded by me - Carol Maxwell - while on maternity leave with my first son Max. I found myself itching to draw all his new toys and baby gifts, I started playing around with the illustrations and trying them out as greeting card designs, before I knew it I had the beginnings of my first greeting card range.


At this time, lots of my friends were having babies, so rather than gifting the usual baby grows and soft toys, I started creating the Letter Print range.
I had a firm belief that they made for extra special gifts, something the parents would love and their babies and kids could keep for years to come.
9 years on, it is still my most popular range of prints and has even won gold in The Junior Design Awards.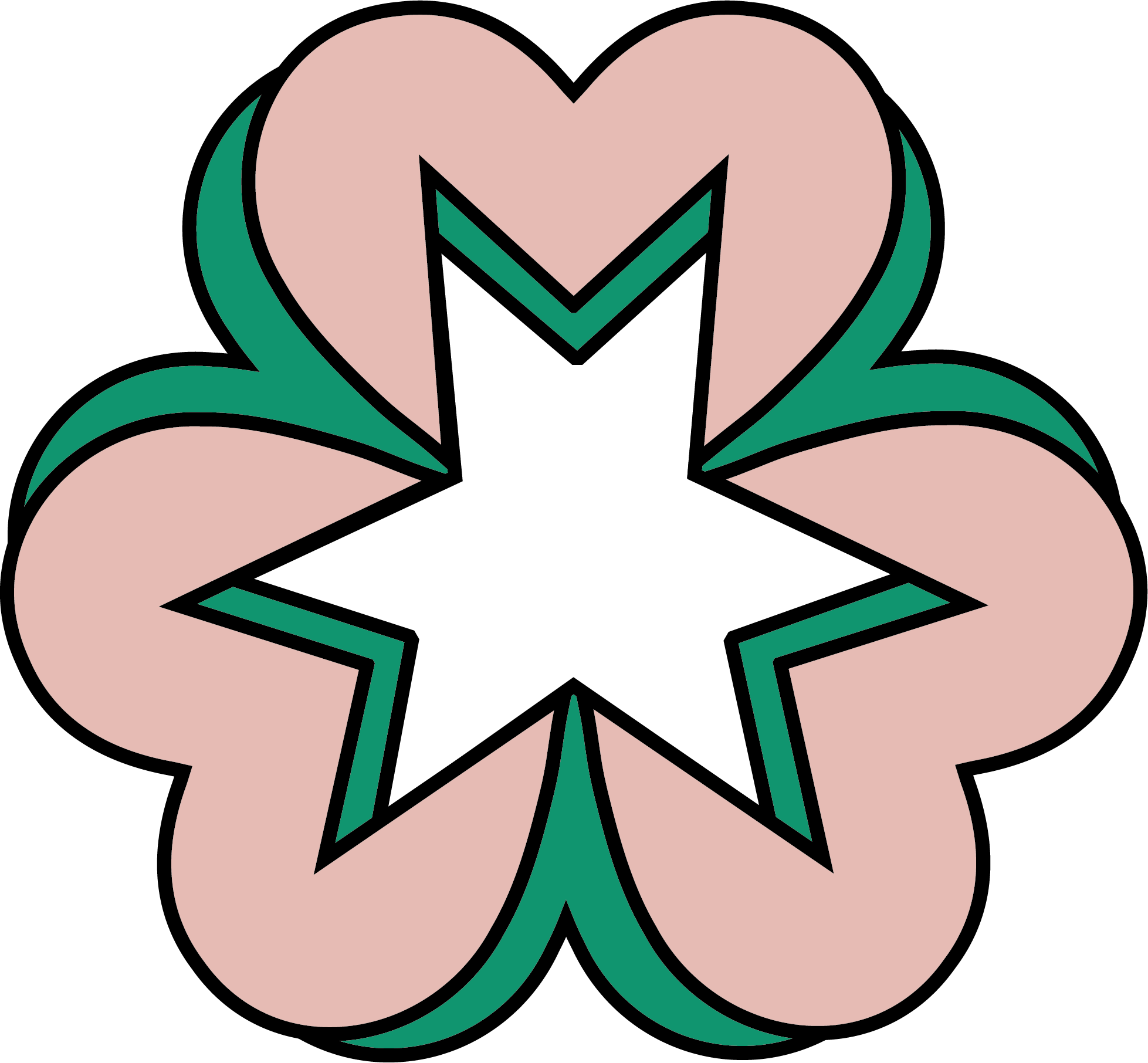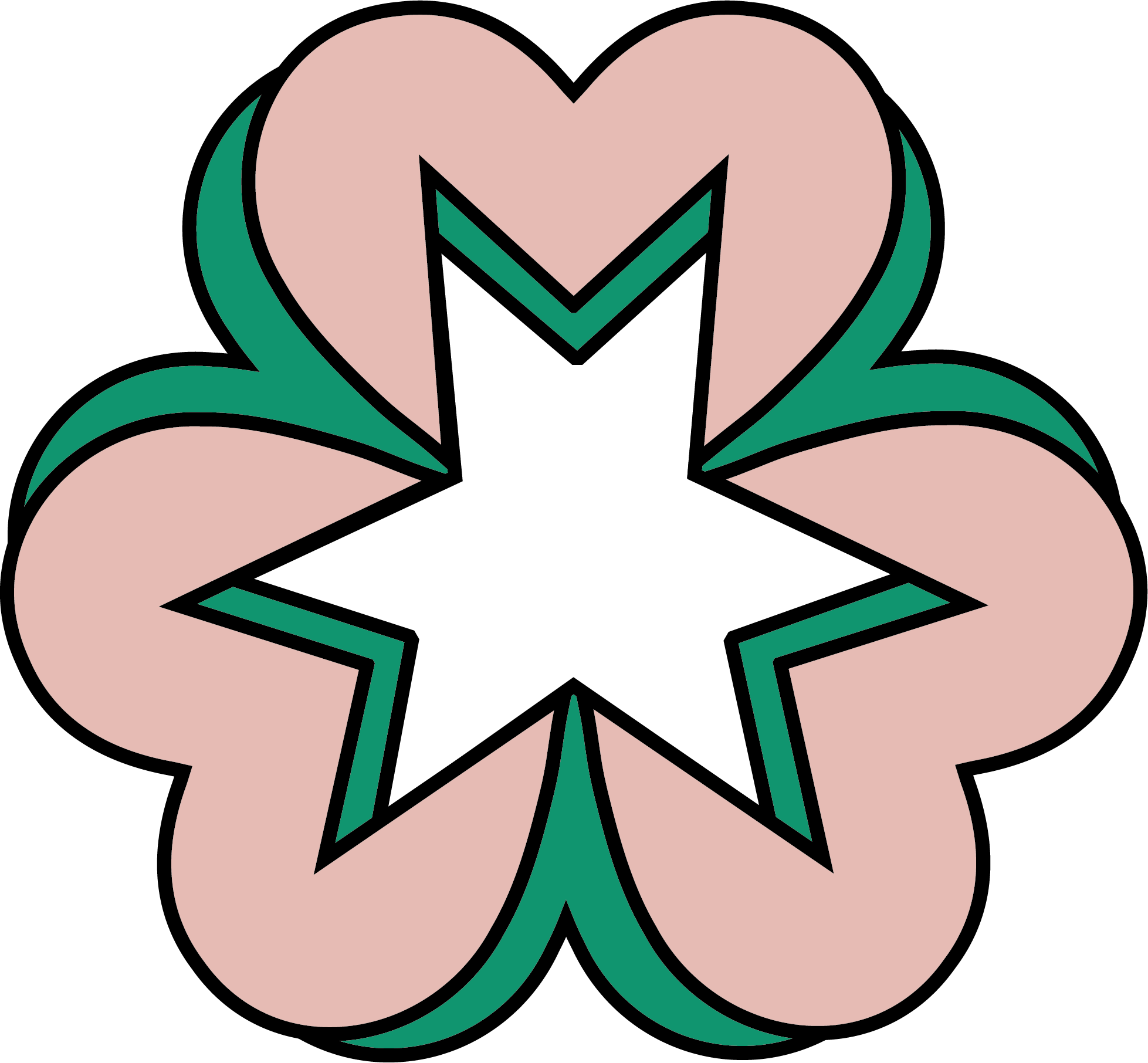 The business continued to grow from there, as did our family. It has been hard at times, juggling ill health and early motherhood but I think my long standing experience in design, love of illustrations and my sometimes brave yet sensitive approach to colour has been integral to Max Made Me's success. Inspired by my children, family life, friendship and nature, MMM is a platform for me to illustrate and paint all that I love. I'm so thrilled that this is now what I do full time alongside my team of MMM girls who help me run the business from day to day.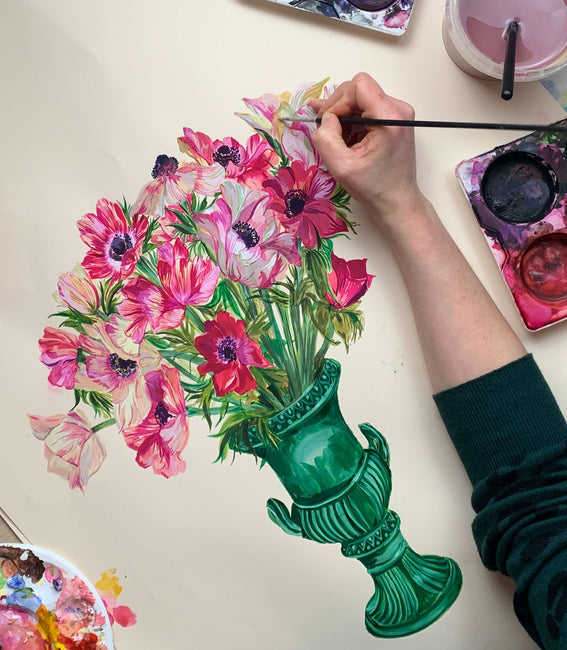 My obsession for beautiful interiors and my passion for creating a striking home is also a driving force for the business and a constant source for new ideas and collections. As a brand, MMM has expanded rapidly just before & during the pandemic years and so our product development has naturally followed suit. My background in textile design had me itching to get my prints back on fabric, I began by adding them to kid's clothes & cushions and today you will now find them on a range of lifestyle products from oven gloves to aprons to tea towels. In 2021, I realised my long term dream of designing my first wallpaper collection - Outside-IN with matching velvet cushions.

With every new collection I paint, I become excited to see what new direction I can take the brand in. It is so important to me that MMM is always evolving, always reacting to both the world we live in and our customer's demands and feedback. Above all this, to put it simply, I want to create beautiful products that bring joy and inspiration to your lives and homes on a daily basis.

Over the last two years we have been expanding our whoelsale arm of the business and you can find us stocked in many indie shops nationwide, as well as larger stores such as Oliver Bonas.

So now you know all that Max made me do, he has a lot to answer for, don't you think? I'm excited to see what else he and his brother Milo make me do in the future....I hope you are too and decide to stick around for the ride.

Carol
x